How to Open a Bank Account in Europe
"Anyone legally residing in the EU should have the right to open a basic payment account, and this right should not be denied on grounds of nationality or place of residence, " reads a directive adopted by the European Parliament in 2014. In this article, we will explain what a basic account is, what financial transactions it involves, and what requirements you need to meet to open one, and also — why is it so important.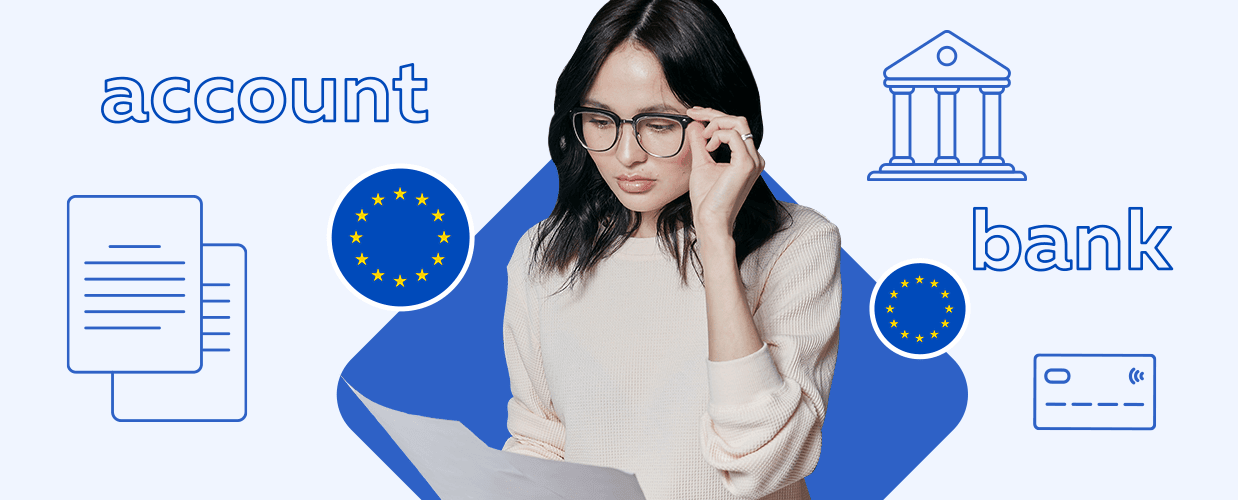 EU legislation on the basic account
In 2013, a study was conducted in the European Union regarding the use of financial services. The survey showed that about 58 million consumers over the age of 15, which is 12% of the EU population, do not have a single bank account.
Another study showed that consumers found it difficult to compare offers and prices for payment accounts from different banks. And even when the comparison appeared possible, switching from an existing payment account to another seemed complicated and unreliable. Sometimes EU consumers could not open a payment account in a member state where they were non-residents.
The need for the unification of the rules for the execution of certain banking services and the simplification of related procedures became clear.
It took a little less than a year for EU MPs to work through these issues, and on April 15, 2014, the European Parliament adopted a Directive designed to make it easier for EU citizens and legal residents to access financial services.
"This directive is all about empowering users of common standard payment services. Guaranteeing access to basic accounts to all consumers, including to migrants and mobile citizens, will stimulate economic modernization, facilitate free movement and help the most disadvantaged in our societies", said lead MEP Jürgen Klute (GUE/NGL, DE).
EU regulations on the basic bank account
The adopted directive covered three main areas:
free and easy access to payment accounts even for non-residents of the country;
comparability of service fees;
ability to switch to another credit institution or open another account in another country.
After approval by the European Parliament, the new rules were to be adopted by the EU member states, and then incorporated into their national legislation within 2 years.
Bank account in Europe in 2023
At the moment, the recommendations of the European Parliament on the basic payment account are valid in all countries of the EU. This is what they wrote about the introduced rules in France in 2023.
The right to an account allows you to use a certain number of banking services free of charge, as determined by law. This list is the same in all establishments.
The bank appointed by the Bank of France to open an account is obliged to provide, free of charge, whether you are an individual or a legal entity and domiciled in France, twelve services, referred to as "basic banking services":
opening, servicing and closing an account;
one address change per year;
issuance of statements (RIB) in accordance with the needs of the owner;
direct debit of bank transfers;
monthly sending of a report on performed transactions;
cashing of checks and transfers;
payments by SEPA direct debit, SEPA interbank payment order (TIP Sepa) or SEPA bank transfer, the latter can be made at the cash desk or remotely;
online advice;
depositing and withdrawing cash at the cash desk;
a payment card with systematic authorization, i.e. each payment or withdrawal from it must be authorized by the issuing bank, in particular, allowing online payments and cash withdrawals in the European Union;
two bank checks per month or other equivalent means of payment offering the same services;
carrying out cash transactions.
Basic services do not include the issuance of a checkbook or an overdraft facility. But the bank may provide additional services that are already subject to the same tariff conditions as for other customers.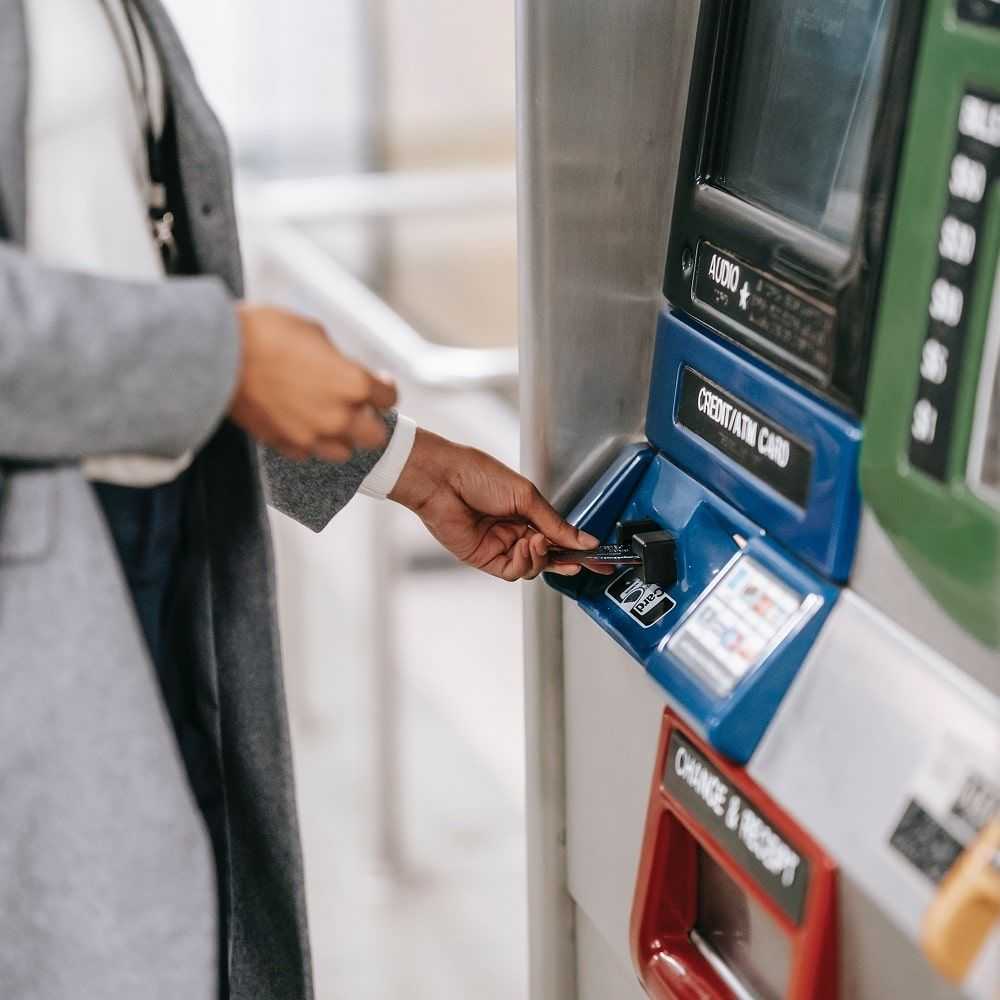 Although, the functions and conditions of basic accounts differ significantly not only among the member states, but also from bank to bank within the same country. The reason is the various interpretations of the term "account with basic functions".
In some countries, there is almost no difference between the standard and basic accounts, so the same services are offered for these accounts. This is the case in Finland, Greece, Latvia, Luxembourg, the Netherlands and Sweden. Other countries provide only a limited range of services and number of transactions, as required by national law. This applies to Belgium, Italy, Poland.
In the first cases, member states considered the characteristics of a standard bank account sufficient to meet the basic needs of consumers. In the latter, an account with basic functions was seen as an adhoc product. As a result, the level of service available for this type of account varies considerably. Basic accounts in Italy have the least opportunities, with only a limited number of operations available.
However, the introduction of the new rules increased the share of EU citizens having at least one account by 5.4% since 2011 and reached 92.4% in 2017. Although, this degree varies depending on the country, from 58% in Romania to 100% in Denmark, Finland, the Netherlands and Sweden.
How to open a bank account in Europe
Anyone legally residing in one of the EU countries has the right to open a basic payment account (basic bank account). Banks cannot refuse this just because the applicant does not reside in the country of the institution.
IMPORTANT! This right does not apply to other types of bank accounts, such as savings accounts.
A basic payment account is an account that covers standard transactions used in everyday life, such as:
deposits,
cash withdrawals,
receiving and making payments.
It should also include a payment card that can be used for cash withdrawals and both online and in-store purchases.
Where possible, the credit institution should provide access to online banking services. However, they do not always have to include an overdraft or line of credit.
In some EU countries, banks may still charge an annual account service fee.
When banks can refuse to open a bank account
A bank may refuse to open an account if the applicant does not comply with the EU regulations on money laundering and terrorist financing.
In some EU countries, banks may refuse if a similar account is already opened in another bank in the same country.
If the applicant is applying for a basic bank account outside the country in which they live, banks in some EU countries may be required to prove a "genuine interest" in doing so.
For example, if you work for a company based in Croatia but continue to live in Hungary, you can open a basic bank account in Croatia for day-to-day expenses in addition to the one in Hungary. Find a suitable Croatian bank and ask them to open an account for you. The bank will not be able to refuse you just because you do not live in the country.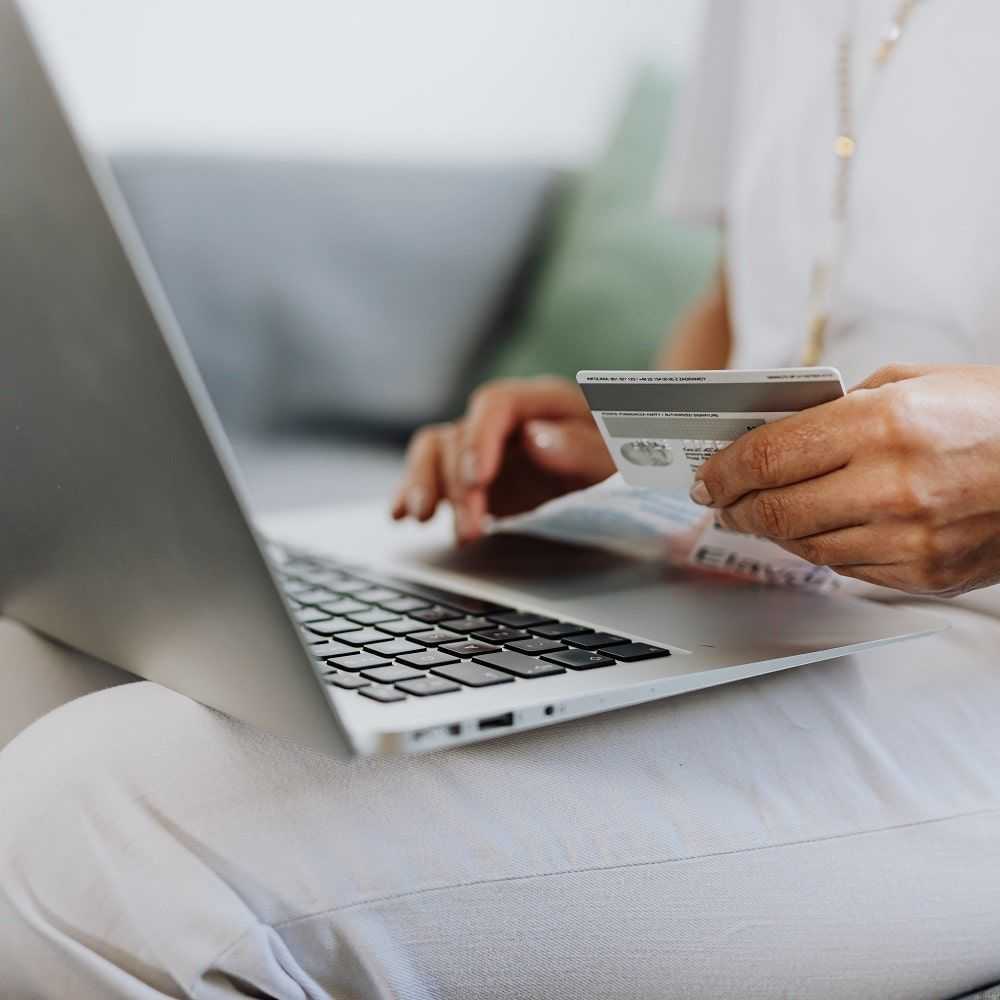 Conditions for opening a bank account in Europe
Before opening an account, a credit institution must provide a document stating the basic fees and any associated fees for services offered. The Fee Information Document is standardized and can be used to compare costs for services across institutions.
Also, the bank must provide an extract explaining the fees at least once a year. This "fee report" must also contain information about interest rates.
Transfer between banks
The conditions of the basic account suggest the possibility to move from one bank to another in the same EU country. The new bank should help with the transition, which is also part of the rules.
If you want to switch banks, tell the new bank you want to switch and transfer your regular payments to the new account.
The new bank must ensure that the previous credit institution transfers data and cancels all standing payment orders, and is also obliged to:
inform third parties, i.e. employer, social security and utility providers, that the account has been changed;
set up new scheduled payments;
move the corresponding direct debit to the new account.
If the applicant incurs costs during the transition procedure because the bank missed a deadline (for example, to cancel a payment) or made a mistake, the financial institution must reimburse the costs. Claims can be addressed to the out-of-court dispute resolution system.
Protection of bank accounts in the EU
EU rules guarantee that in the event of bankruptcy, money will be protected up to a limit of 100,000 euros or the equivalent amount in local currency. This limit is valid for each client. This means that if a user has multiple accounts with the same bank, the cumulative limit of €100,000 applies.
In case of a joint account with a partner, the limit applies to everyone. Funds in excess of the €100,000 will also be protected in some other cases for a limited time, such as:
money received from the sale of private residential real estate;
money received in connection with a particular event, such as marriage, divorce, retirement, dismissal, staff cuts, disability, or death of a family member;
money received from insurance benefits or compensation for criminal injuries or wrongful convictions.
In these cases, amounts over €100,000 stay protected within 3-12 months after the money is credited.
Documents needed to open a bank account in Europe
Copy of a valid identity document issued by the relevant authority and containing the holder's photograph.
Proof of residence.
The bank may require an affidavit in which the applicant has to confirm that they do not have an account with another credit institution in the country.
Other supporting documents may be requested by the bank, in particular to comply with the obligations to combat money laundering and financing of terrorism.
In most cases, personal presence is required. But sometimes you can open a bank account online. It is best to clarify this possibility with the credit institution itself.
Timeframes of account opening in the EU
Timeframes vary by country, but applications can be processed within 10 business days.
How to open an account in the EU for a migrant
Any person aged 18 or over and holding a valid passport or other form of national identity card is entitled to open an account with a European bank.
Residents of certain third countries can only apply with a passport and proof of address, others will require more documents.
According to the digital bank N26, Slovenia allows account opening even for foreign tourists who do not have an official place of residence, while Scandinavia has stricter rules.
For example, to open a bank account in Slovenia, a foreigner will need:
foreign passport,
Slovenian tax number (davčna številka),
foreign tax number for non-residents.
You can apply for a Slovenian tax number by filling out form DR-02 and sending it to the tax office by mail or in person.
To open an account, you can submit your documents to the branch, upload them online or show them in a video chat, depending on the method of verifying your identity in a particular institution.
In our blog, you can find articles on the ways for migrants to open a bank account in France, Latvia, Sweden, the UK, etc. And here is what the German Federal Financial Supervisory Authority writes about opening a basic bank account (basiskonto).
Any consumer legally residing in the European Union has the right to conclude a basic account agreement. This also applies to homeless persons and asylum seekers. Persons without a residence permit who cannot be deported for legal or factual reasons (eligible persons) also have this right.
To open an account, it is enough to specify a postal address in Germany. It is not required to specify the place of residence in the home country.
Every German bank that offers payment accounts to consumers can also provide accounts with basic services.
Documents needed to open a basic account in Germany
completed application form, which can be found on the website of the selected bank,
ID,
postal address.
In order to open an account, you need to print out the documents and bring them to your appointment. The bank officer will ask a few questions and confirm the identity of the applicant. If everything is fine, after a few days, the confirmation, bank card, PIN and other necessary documents will be mailed to you.
IBAN and International Money Transfers
In addition to the internal national number, EU bank accounts also have an international identification number — IBAN, which is used for international money transfers. Usually, the IBAN, which consists of 29 characters, can be found on your standard bank statement.
This opportunity is especially important for foreigners who come to the EU to work or permanent residence. While working in Europe, they often send money to relatives to support them financially.
KoronaPay transfers with IBAN
KoronaPay international money transfer service allows you to send money transfers from Europe to the countries of Eastern Europe, the Caucasus and Central Asia using your IBAN. In the countries of destination, the transfer can be received in cash or credited to a card. You will find all the details in the mobile app.
KoronaPay has a European license for cross-border transfers and works not only with bank accounts, but also with Visa and MasterCard.
With KoronaPay, you can send money transfers to most destinations with no fees, which makes the service so popular. You can read the reviews on the widely known Trustpilot review platform.
The KoronaPay Money Transfers app has 17.5M downloads. You can follow the link here to install it on your device. It is free and very simple to use.
In conclusion, a few years after the EU started working on basic financial services for its residents, a large-scale study was conducted, which showed that there were still some gaps and nuances in the provision of banking services resulting from the specifics of each country. Therefore, adjustments to the adopted norms and further work in this direction can be expected in the coming years. All of this suggests that basic banking services will continue to develop, making the lives of EU citizens and residents more comfortable.
In our blog, we regularly write about emigration to European countries and the specifics of life in the EU, as well as about beneficial money transfers. You can see the topics of all our articles here.