How can a migrant find a job in France?
According to the National Institute of Statistics and Economic Studies (INSEE) data for 2021, there are over 7 million migrants living in France, which accounts for approximately 10% of the country's population.
Many of them find stable employment in the country and stay for a long time, while others regularly come for seasonal jobs while remaining citizens of their own countries.
Read the article to learn more about labor immigration to France and opportunities to move here for work. Previously, we wrote about Free Education in Europe.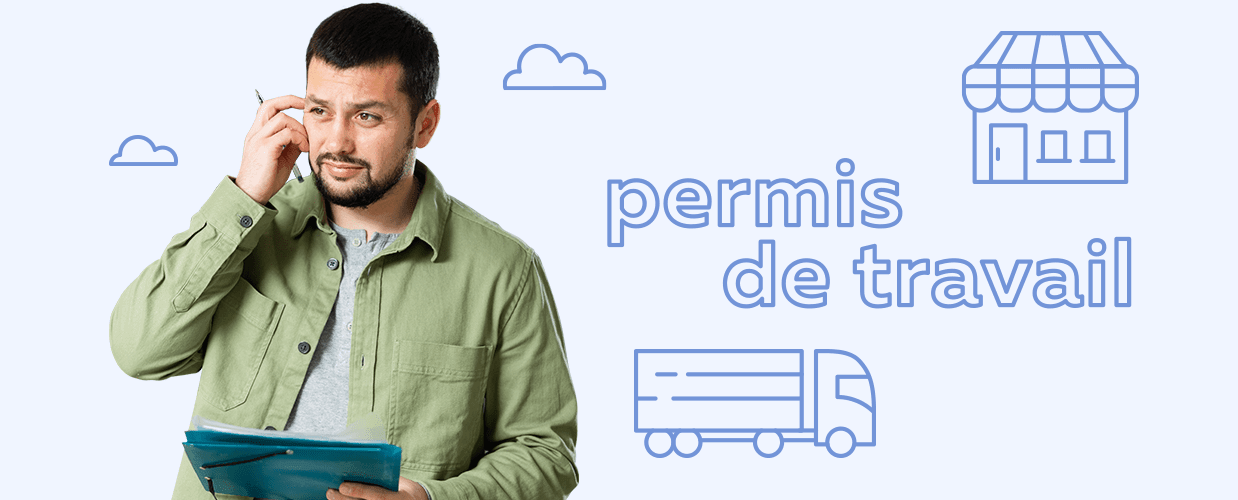 The Job Market in France
Prior to the pandemic, the French Republic had one of the most stable job markets: the unemployment rate reached its 10-year low. However, everything changed in the span of two years. The country suffered significantly from the coronavirus. The job market underwent restructuring, with some sectors losing relevance while others experienced growth. As a result, many foreign professionals changed their occupation or left the country.
To attract foreign workers, France has become more active in issuing work visas. The "Talent Passport" program has been reinstated, making it easier for highly skilled workers to relocate. The following categories of applicants are eligible to live and work in the country under this program:
Representatives of companies established in France.
Company founders in France.
Investors.
Scientific researchers.
Employees of innovative enterprises.
Artists and performers.
Employees transferred within an international group of companies.
Foreign individuals who have received national or international recognition.
Another option for labor immigration to France is through the Au Pair program, which involves cultural and language exchange while living with host families. To start searching for a host family, it is sufficient to register and provide information about yourself on the aupair.com website. Once a family is found, you can apply for a visa by submitting the following documents:
Passport.
Completed visa application.
Approved contract between you and the host family.
School completion certificate.
Certificate of no criminal record.
Medical insurance.
Motivation letter.
Confirmation of enrollment in French language courses lasting at least 3 months.
Another option for labor immigration to France is low-skilled work, which often involves physically demanding tasks and sometimes inadequate payment. However, during your time working in France, you can adapt and improve your French language skills, which will expand your job search opportunities.
According to INSEE data, the majority of migrants come to France from European countries such as Portugal, Italy, and Spain. There are also many immigrants from North Africa. In comparison to other EU countries, France receives a relatively small flow of migrants from Eastern Slavic countries, but there are many immigrants from Moldova. Migrants from these countries often work seasonally, for example, in vineyards or other agricultural jobs.
Currently, the country is in need of specialists in IT, engineering, and science. According to research by the Organization for Economic Cooperation and Development, the salary level in France is distributed as follows.
| Profession | Average monthly salary before tax |
| --- | --- |
| Programmer | from €3000 to €4000 |
| Doctor | from €3000 to €8000 |
| Teacher | from €2000 to €3000 |
| Electrician/Installer/Construction worker | from €2000 to €3500 |
| Laborer/Caretaker/Waiter | from €1000 to €2500 |
Salaries depend on the company, industry, and even the city. Of course, it is possible to earn more in Paris, but the cost of living there is twice as high as in the regions. Therefore, the choice of place of residence should be approached carefully.
Labor Migrants in France
According to Le Point publishing for 2021, every tenth job in France is occupied by an immigrant. The employment rate of foreigners aged 15 to 64 is 56%, which is slightly lower than the rest of the population (65.8%).
Most immigrants are employed in physically demanding professions, but the fields of activity are diverse and not limited to that.
Here are some of the most popular employment sectors.
| Profession | Percentage among immigrants |
| --- | --- |
| Social workers, caretakers | 13.1% |
| Car sales and repairs | 11% |
| Construction | 10.6% |
| Home improvement, property care | 8.1% |
| Industry | 7.9% |
| Scientific and technical activities | 6.2% |
How to Come to Work in France as a Foreigner
Labor immigration is a good choice for relocation because the country often needs specialists in various fields. To start working in France, you need to go through several steps:
Find a suitable job and go through all the hiring steps.
Sign a contract with the employer (the most popular types are CDI — permanent contract and CDD — fixed-term contract up to 2 years).
Obtain a work permit (the employer posts the job vacancy on the labor exchange, and if they can't find a candidate, they apply to the Department of Labor and Immigration Service).
Obtain a visa.
Obtain a residence permit in France.
Change your tax residency.
Let's take a closer look at each step.
Job Search in France
The easiest and most familiar way to find a job is through the internet. Here are popular websites for job search in France, where you can find vacancies in your field of interest:
Indeed
Adzuna
Qapa
Pole Emploi
There are also sources that gather more specific job vacancies in France based on the applicant's background or profession:
TechnoJobs — vacancies for IT professionals
L'Etudiant — vacancies for students or recent graduates
L'Hotellerie Restauration — vacancies in the service industry
L'Agriculture-Recrute — vacancies in agriculture, including seasonal work
Au Pair — work in families: childcare, tutoring, household assistance
Before applying, make sure to thoroughly review all the employer's conditions and prepare a CV (resume) in English or French, containing information about your work experience, education, and skills.
Please note: Finding a job in France without knowledge of the French language will be challenging. In most cases, it will be work in same-speaking companies or families, as well as physical labor: laborer, mover, etc. However, even in these cases, daily life activities such as shopping, banking, and renting accommodation will require knowledge of French because the majority of locals only speak their native language.
If you are already in France, you can seek assistance from an employment agency. The advantage of this option is that such agencies have extensive knowledge of the labor market and understand what employers need. Lists of agencies can be found on the PagesJaunes website.
Documents for working in France
To obtain a work visa for France, you need to provide the following documents to an accredited visa center or consulate:
Civil and international passports
Completed visa application form
3 photographs
Work permit in France and contract (these documents are provided by the employer)
Medical examination certificate
CV (Curriculum Vitae)
Proof of payment of fees (government fee of 99 euros and visa fee ranging from 35 to 70 euros)
Medical insurance
In addition to submitting the documents, you will also need to provide biometric data (fingerprints). The visa application process takes approximately 10 working days. After that, you can collect your passport with the visa and depart to France.
Upon arrival, you will need to obtain a residence permit. To do this, you should contact the French Office of Immigration and Integration (OFII). Bring the following documents translated into French and notarized:
Application
Passport with the work visa
3 photos
Medical insurance for the duration of your stay
Employment contract and work permit
Lease agreement or proof of property purchase
Certificate of no criminal record
IMPORTANT! After 183 days of staying in France, you will be required to start paying taxes. However, no tax is levied on income up to 10,084 euros per year.
The tax rates in France depend on the income:
For an income between 10,084 and 25,710 euros per year, the tax rate is 11%.
For an income between 25,710 and 73,516 euros per year, the tax rate is 30%.
For an income between 73,516 and 158,122 euros per year, the tax rate is 41%.
For an income above 158,122 euros, the tax rate is 45%.
Nevertheless, there are several ways to reduce income tax in France. For example, you can deduct the amount of money sent to support close relatives (spouse, parents, children) from the taxable base. However, you will need to provide documentary evidence of these expenses. Read on to find out how to do it.
KoronaPay Mobile App
With the KoronaPay money transfer service, you can not only send money to your relatives without commission but also prepare documents to justify your expenses.
The mobile app can be downloaded from the App Store or Google Play on your smartphone. Authorization is done through a code sent via SMS. Then, following the instructions, you need to register, making sure to provide your email address.
Now, when sending a money transfer to the specified email, you will receive a receipt. All receipts for transfers made during the year should be attached to your tax declaration, preferably together with documents confirming your relationship with those who received the financial assistance.
Here is how one of the users of the KoronaPay app describes this procedure.
To claim a deduction on the tax declaration, you need to fill in section 6GU "Autres pensions alimentaires" and enter the name, surname, and address of the relative in a separate field. You can receive a tax deduction not only for supporting your parents but also for transfers to grandparents, children, grandchildren, sons-in-law, and daughters-in-law. The exact deduction amount is not specified, but usually, the support payments should not exceed 10% of your income, in which case even a tax audit is not to be feared.
The KoronaPay mobile app has already been downloaded by more than 18 million users (as of October 2022) from dozens of countries in Europe and Asia. The app has been operational in EU countries since 2018.
In conclusion, it is undeniable that labor migration to EU countries, including France, will continue to increase in the coming years. The sectors predominantly occupied by foreigners will become more diverse. It is also likely that the list of countries from which the French authorities are willing to accept migrants for work will expand.
In our blog, we write about life and work in Europe. You can see the topics of all our articles here.