How to Transfer Money from Sweden to Serbia without a Fee
In 2021, there were 880,826 foreign citizens registered in Sweden, which corresponds to 8.4% of the country's population. In recent years, the majority of foreigners arriving in the country came from the Middle East region, but there was a time when ethnic Serbs represented a significant part of the labor migration.
Currently, the "Serbian population" of Sweden is a fairly visible social group. Having perfectly adapted to the country, they nevertheless retain their identity and cultural ties with their homeland. Also, many migrants continue to support their relatives by sending them money transfers to Serbia.
In this article, we will talk about several ways to transfer money from Sweden to Serbia. Previously, we also wrote about how to open a bank account in the EU.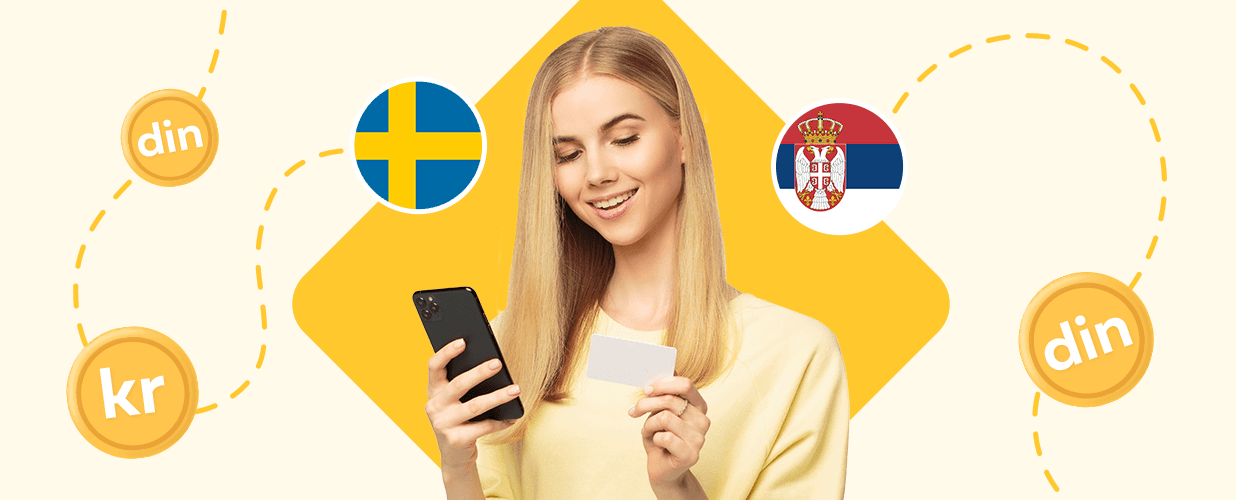 Serbian migrants in Sweden
Back in the 1960s, Sweden faced an acute shortage of labor resources, and migrants from Eastern Europe began to arrive in the country. A significant percentage of them were from Serbia.
In the 1970s, the volume of migrants decreased, but later, the country witnessed several more quite noticeable waves of migration from Yugoslavia, and later Serbia.
Currently, according to some estimates, the number of Swedish citizens with a Serbian migration background, residents of Sweden with dual citizenship and those who have a residence permit, exceeds 200,000 people.
According to Statistics Sweden (SCB), 1,169 Serbian nationals obtained Swedish citizenship in 2021, and another 12,607 lived in the country on other legalization grounds.
Remittance services to Serbia
Here are some of the ways to transfer money from Sweden to Serbia in 2023:
interbank transfer,
sending through specialized payment systems,
cash transfers through specialized services.
Online money transfer services are currently the most popular option. With their help, you can transfer money through a website or mobile app. Next, we will take a closer look at some of them.
On the other hand, despite the trend of online sending, cash transfers are also present in the market. Many migrants do not have the opportunity to open a bank account in their country of residence, so they prefer to send money cash2cash. And they still have that opportunity.
SWIFT and SEPA transfers
When we consider the various options for sending money, it is worth explaining the essence of such financial concepts as SWIFT and SEPA.
SWIFT code is a standard format of a bank identification code (BIC). It is used to indicate a specific bank or branch for international bank transfers.
SWIFT codes can be used not only by banks, but also by money transfer services when it comes to transactions between banks in different countries. They are also used for transfers from Sweden to Serbia.
SEPA, or the Single Euro Payments Area, allows you to send money from one Eurozone country to another with minimal or even no fees.
Since both countries in question are not part of the euro area and have national currencies, no SEPA payments are made between them.
But let's get back to money transfer providers and compare the options they offer for sending money from Sweden and receiving money in Serbia.
Comparative table of Sweden — Serbia transfers *
| Service | Sending | Duration | Fee, SEK | Currencies | Receiving |
| --- | --- | --- | --- | --- | --- |
| KoronaPay | debit/credit card | several minutes | no fee | SEK-EUR, EUR-EUR (0.9 €) | cash |
| Paysend | debit/credit card | 2 days | 19.00 kr | SEK-RSD | to a card |
| Western Union | to a bank account, Trustly | several minutes | 20 kr | SEK-EUR, SEK-RSD | cash, to a bank account |
| Wise | bank account | 1-2 days | 52.08 kr (bank fee 208.07 kr) | EUR-USD | to a bank account |
| Remitly | to a bank account | several minutes | 29.90 kr | SEK-RSD | cash |
*Fees and other conditions are valid for transfers of 2,000 SEK (or equivalent in euros) (as of February 15, 2023).
As seen from the comparative analysis, the best price is offered by the KoronaPay service: you can transfer money without a fee.
Double conversion for transfers from Sweden
In some cases, when sending money from Swedish bank cards, an "overpayment" due to double conversion is possible. Here is what it is and how to avoid it.
Double conversion means that a currency exchange operation is performed more than once during a money transfer. For example, when sending SEK and receiving RSD, the conversion occurs only once. But if the beneficiary's card is in EUR, when debiting the amount in SEK, the EUR will first be exchanged for SEK, and only then for RSD.
The conversion to SEK follows from the rules of the National Bank of Sweden to conduct all banking transactions in the national currency. Moreover, the rate of this kind of exchange will not be the most profitable.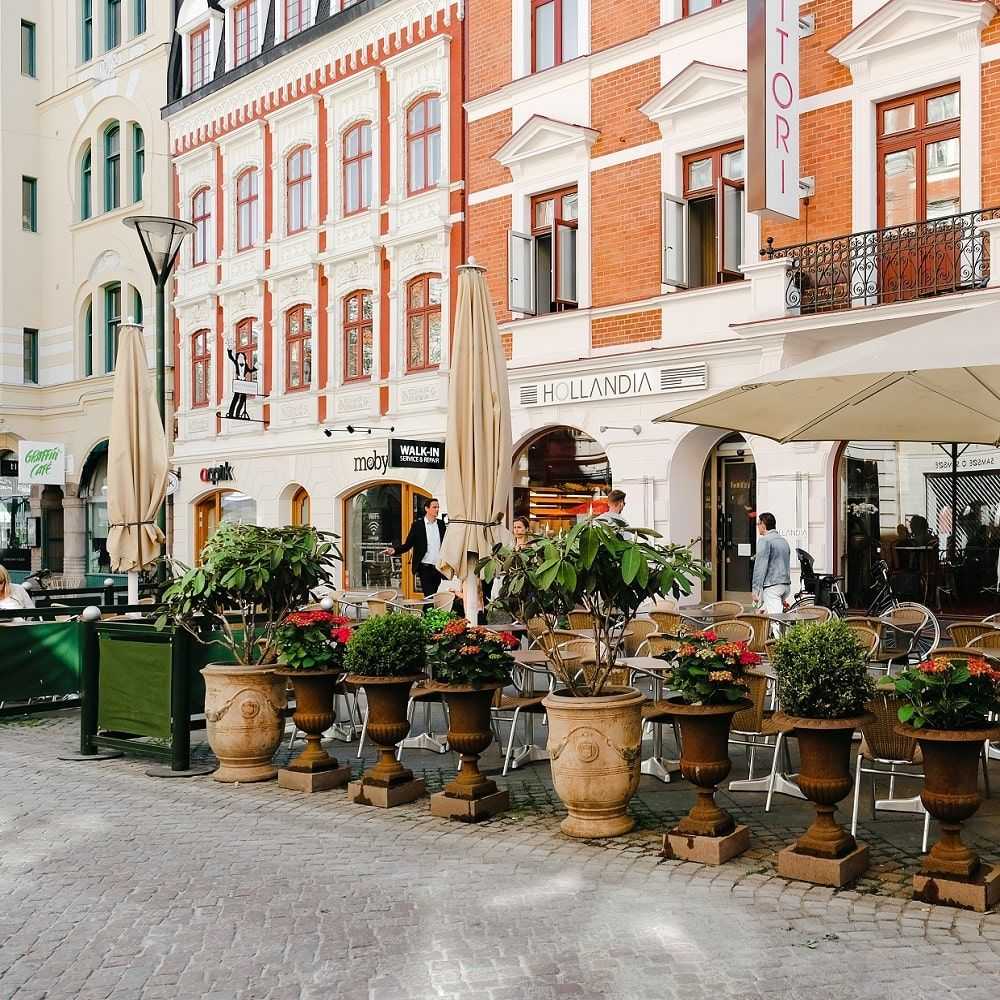 How to avoid double conversion?
Pay for transfers in SEK from a card issued for payments in SEK, and pay for transfers in EUR from a card issued for payments in EUR. The currency of payment is the currency of sending.
How to transfer money from Sweden without a fee in the KoronaPay app
The KoronaPay mobile app can be downloaded for free from the App Store and Google Play. A user will be authorized by their phone number (+46), which will also determine the conditions for sending. Even if the user travels to a neighboring country, as long as they are authorized with a Swedish number, the transfer will be sent according to the conditions for users from Sweden.
Step by step instructions for sending money
Install the KoronaPay app and log in.
On the Main (first) screen, click "Send transfer".
Select the country of destination — Serbia.
Calculate the amount, choose a payment method.
Enter the details of the recipient.
Specify your details as a sender.
Check all information about the transfer in the generated e-document and pay.
The money will be delivered instantly.
After the payment, a transfer code/number will be generated, which the sender will need to give to the recipient.
How to receive a money transfer sent with KoronaPay in Serbia
The KoronaPay app allows you to send so-called addressless transfers to Serbia. This means that the money can be received at any service point in the country.
In Serbia, the money transfer issuing partner is PaySpot doo Novi Sad. It is a major regional player with over 400 points of issue. You can learn more about issuing KoronaPay transfers on our partner's page.
At the point of issue, in order to receive money, you must present an ID card and provide the code/number of the transfer. Money can be issued a few minutes after sending.
Limits on money transfers from Sweden to Serbia
In the KoronaPay app, you can send amounts from 4 to 200,000 euros (equivalent in national currency). There are several levels of limits:
1,000 euros within 3 months — proof of identity is not required.
1,000-7,500 euros within 6 months — proof of identity is required (passport or ID card + selfie).
7,500-15,000 euros within 6 months — proof of address in Europe is required (lease agreement or document of ownership).
15,000 euros or more — proof of income is required (employment contract or other document).
You can increase the limit in the app. Second-level confirmation usually takes no more than a couple of hours.
Security of Korona Pay money transfers
The KoronaPay service has a European license and complies with all requirements of the EU legislation on the security of money transfers and the confidentiality of personal data.
You can read more about our Privacy Policy here.
KoronaPay reviews
The Korona Pay mobile app is popular with European users. The service has high ratings in stores (4.7 out of 5), as well as on the Trustpilot review platform (over 90% of positive reviews).
The KoronaPay mobile app has more than 18 million downloads, and thousands of users use it to transfer money to their loved ones every day.
You can download the KoronaPay app right now. You will be able to calculate the transfer amount and learn about the conditions without entering your personal details.
In conclusion, despite the overall decrease in migration from Eastern Europe to Sweden in the past few years, hundreds of Serbian nationals come here every year to study, work, and visit their relatives. All this in the long run will contribute to the development of money transfers and other beneficial ways of communication.
In our blog, we regularly write about emigration to European countries and the specifics of life in the EU, as well as about beneficial money transfers. You can see the topics of all our articles here.