Medical Insurance in Europe
European countries are united by many factors, from shared values to currency. It may seem that the healthcare system in the European Union is also unified. Surprisingly for many foreigners seeking to purchase EU insurance, this is not the case. Each country is responsible for its citizens' healthcare independently.
In this article, we will discuss how medical insurance works in Europe and how this issue is regulated in individual countries.
Previously, we wrote about the mobile applications used by Europeans.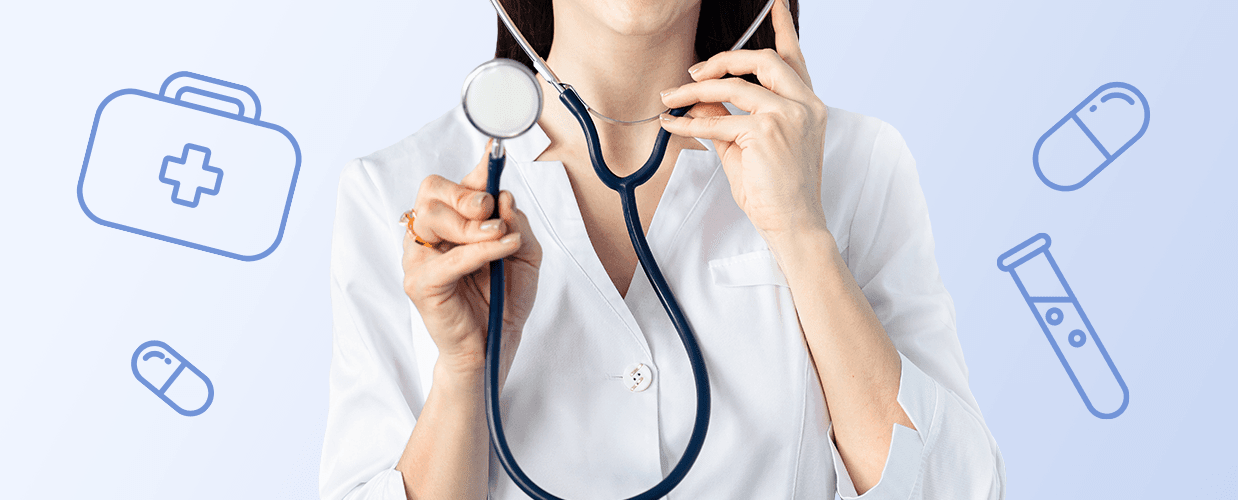 How European insurance works
Each country has its own way of organizing the insurance system and medical services. They are only united by the common goal of providing everyone with access to basic healthcare.
In most European countries, the compulsory health care system is based on one of the following models:
The Bismarck model was developed in Germany. It is financed by contributions from employees and employers. This scheme is widespread in Germany, Austria, Switzerland, and the Czech Republic.
The Beveridge model was created in the United Kingdom. Healthcare is financed from the state budget through taxes imposed on businesses and the population. This model, in addition to the United Kingdom, operates in Italy, Spain, Portugal, Denmark, Sweden, Norway, and others.
There is also a hybrid variant that combines elements of the two models mentioned above.
The main element of the Bismarck system is insurance payments tied to wages. The amount of contributions paid by both the employer and the employee is around 13-15% of the salary. However, the proportion varies in different countries. In Germany, it's a 50-50 split, in the Czech Republic, two-thirds are paid by the employer and one-third by the employee, while in France, the employer contributes almost 96% of the insurance payment.
Medical care is paid for by funds to which contributions are made. These funds can be managed privately or by the government. All residents, including the low-income, elderly, and disabled, are provided with the same set of services. In the Czech Republic, the state pays contributions for the unemployed, retirees, children, students (up to 26 years old), and several other categories of citizens. In France, the SMS system covers almost 100% of the population.
In the Beveridge model, healthcare is financed not by insurance contributions but through taxation. This model allows for subsidies to be provided to low-wage earners, the unemployed, and retirees. However, in this model, there is less opportunity to choose medical facilities, which can lead to waiting lists for certain types of medical services.
Additionally, this model includes insurance principles and co-payments by the population. For example, in the United Kingdom, 80% of expenses are covered through taxation, 12% through government insurance, and 8% through shared patient payments.
Despite the commitment to a specific model for organizing healthcare services for the population, currently, almost no country applies the chosen system in its pure form. European countries often borrow working elements from other healthcare systems to improve their own.
Which European countries provide free healthcare
First, let's clarify what is meant by "free healthcare". Almost all citizens of the EU countries have medical insurance from birth, meaning that medical services received for free are paid for through insurance funds. Therefore, "free healthcare" refers to services for which a European citizen does not pay directly at the time of receiving them.
Foreigners can also receive medical services for free in Europe if they are staying legally. In this case, they have insurance contributions, so the medical assistance will be provided using those funds.
It is no coincidence that when applying for a visa (tourist, student, work, etc.), proof of insurance is required, as well as when applying for a residence permit. Any legal status of stay in a European country involves a certain amount of guaranteed medical assistance. Of course, it differs for tourists and residents.
For example, the insurance requirements for a trip to Europe, particularly to the Schengen countries, are as follows:
Minimum coverage amount: 30,000 euros.
Coverage valid in all Schengen area countries.
The policy must have no deductible.
Duration of coverage: the entire period of stay in the country + 15 days.
Necessary inpatient and outpatient treatment as recommended by a doctor.
Emergency medical services.
Cost of medications and dressings.
Visit by a relative if the hospitalization period is over 10 days.
Possible medical repatriation.
Medical insurance for a residence permit, typically, must be valid for one year. The cost of the policy depends on the basis for relocation (for example, student insurance is cheaper) and the destination country.
Which countries have the best health insurance in the EU?
According to data from the World Population Review for the first quarter of 2023, the top 5 European countries with the best healthcare systems are as follows:
Denmark
Austria
France
Spain
Belgium
Additionally, the top 10 includes the United Kingdom and Germany.
Medical insurance in the EU countries
| Country | Funding | Users | Registration (Documents) | Specifics |
| --- | --- | --- | --- | --- |
| Austria | The healthcare system is funded by the budget, supplemented by insurance contributions, with a very small portion from private funds. There are no polyclinics, but there are offices of practicing doctors, all of whom are registered in the government registry. | Citizens of Austria, foreigners with temporary residence permits, permanent residence permits, and even tourists are entitled to free medical services. | Registration is automatic upon employment, and self-employed individuals are insured when obtaining a business license. Insured individuals receive an electronic card. | Dental services, surgeries, and other services are included in the social insurance for employed citizens. |
| Germany | It is financed by contributions from both employers and employees. Similar to Austria, there are separate medical practices, which are essentially family doctors who provide referrals to other specialists. | Citizens of Germany and foreigners legally residing in the country. | To be eligible for medical assistance, one needs to register with the local authorities (Einwohnermeldeamt) and obtain a social insurance number (Sozialversicherungsnummer). The insurance company issues a Krankenversichertenkarte (health insurance card), which needs to be presented when visiting doctors. | Payments come from sickness funds formed by contributions. Services provided by massage therapists and physiotherapists are paid for separately, but they are free for children. |
| Poland | Funded by employee contributions and partially from the state budget. There are polyclinics where individuals can register based on their place of residence. | Available to citizens, foreigners with temporary and permanent residence permits, and other legal statuses. | Personal ID, PESEL (personal identification number), ZUS ZUA statement (provided by the employer's accountant), registration form (available at the polyclinic). | Working family members can include dependents in their insurance, and the premiums for dependents are deducted from their income. Unemployed individuals have their contributions paid by the Employment Center. |
| Italy | Funded through income tax and additional allocations from the state budget. | Available to citizens and foreigners with a legal status. | Personal ID, valid residence permit in Italy (Permesso di soggiorno), tax number (Codice fiscale), proof of residence (Certificato di residenza). | The insurance covers general medical consultations, pediatrics, gynecology, dentistry, and medications. |
| France | The state covers 75% of healthcare costs, + insurance system. | Services are available to all citizens and foreigners with temporary and permanent residence permits. | Employers register employees with the Social Security Fund, and individuals then register themselves with the healthcare system. Self-employed individuals go to the Regime Social des Indépendants, RSI. | Required documents include a passport, temporary or permanent residence permit, proof of address, income statement, information about marital status and children. After registration, a carte vitale (health insurance card) is issued. |
| UK | 95% of medical facilities are owned by the government. There are clinics based on residential areas where individuals can register. | Services are available to citizens and foreigners with temporary and permanent residence permits. | To register, one needs to fill out an application at the local clinic. Required documents include a passport, proof of address, and proof of legal status in the country. The NHS card with the assigned NHS number will be sent by mail. | Medical services are free, except for ophthalmology and dentistry (except for pregnant women and a few months after childbirth). Ambulance services are free. Emergency treatment is paid. |
EHIC Card
The European Health Insurance Card (EHIC) is a document obtained in addition to an existing insurance policy in Europe. If the cardholder requires urgent medical assistance while abroad, the services will be provided free of charge and at the same level as for the citizens of that country.
The EHIC card has several limitations. For example, the cardholder cannot choose the covered services—it can only be used for emergency care. If someone travels to another country for treatment, the EHIC cannot be used.
The EHIC card in no way replaces travel or medical insurance in Europe! It does not cover private healthcare. And be aware that services that are free under the EHIC in one country may be chargeable in another.
The EHIC card is issued by the national health insurance company. It can be obtained if a person is a full resident of the country or has a local (non-tourist) insurance policy. This applies to migrants as well. The EHIC is issued free of charge—do not trust websites that charge for it.
Medical insurance in the EU for migrants
As mentioned before, healthcare for migrants in any EU country is essentially the same as for citizens, provided that the foreigner has a legal status there.
Refugees, the unemployed, and other population categories also receive medical assistance, but it is usually provided through special funds, based on special status, or through the Employment Service.
However, assistance can also be provided to illegal migrants. This primarily applies to children and pregnant women. Foreigners can also benefit from free vaccination and treatment of infectious diseases.
European insurance for children
In most EU countries, healthcare for children is considered a priority, and the government strives to make these services accessible to all children without exception. Therefore, often even if only one parent is employed, their insurance coverage extends to the child. In some countries, this is not even mandatory, and children are automatically included in the national healthcare system.
Conditions for insuring children in the EU may vary between countries.
| Countries | Insurance for children of working migrants |
| --- | --- |
| Austria | Jointly with parents, no additional payments. |
| Cyprus | Children under 26 are enrolled in the general health system (GESY). |
| Czech Republic | Private healthcare for foreigners with limited coverage, similar to tourism. |
| Estonia | Up to 19 years old with a parent at no extra charge. |
| Finland | Included in the state program without additional payments. |
| France | Up to 18 years old insured jointly with parents. |
| Germany | Insured jointly with parents. |
| Ireland | Up to 6 years old — free of charge. After 6 years old — jointly with parents. |
| Italy | Jointly with parents in SNN, young children, patients with chronic diseases are treated free of charge. |
| Latvia | Registered in the state system, no additional payments. |
| Lithuania | Up to 18 years old free of charge from the state. |
| Poland | Jointly with parents, free of charge. |
| Portugal | Jointly with parents, free of charge. |
| Slovakia | Up to 15 years old free of charge in public health, up to 26 years old free of charge if studying. |
| Spain | Jointly with parents, free of charge. |
| Sweden | Up to 18 years old free of charge by the state. |
In conclusion, it should be noted that the healthcare of citizens is one of the priority areas of activity for European countries. They largely manage to provide it at a fairly good level.
Of course, for foreigners, understanding and learning how to properly access the provided medical services may initially be unfamiliar and uncomfortable. However, adaptation should proceed more smoothly if the existing conditions are accepted as a given and adjustments are made as necessary. We hope that our article will help with this, at least to some extent.
Read our blog if you want to learn more about life and work in Europe. All articles are available at the following link.