Useful Apps for Living in Europe
Living in Europe as a foreigner who has decided to stay there permanently is not always as joyful and pleasant as it is for a tourist. Questions and problems arise that are difficult or time-consuming to solve on your own. Apps created specifically to solve everyday tasks, from calling a doctor to finding housing to food delivery, can come to the rescue.
In this article, we will talk about the apps that are useful for immigrants in Europe. They will help some people find work, navigate medical issues, save on purchases, and much more.
Previously, we wrote about money transfers to Israel.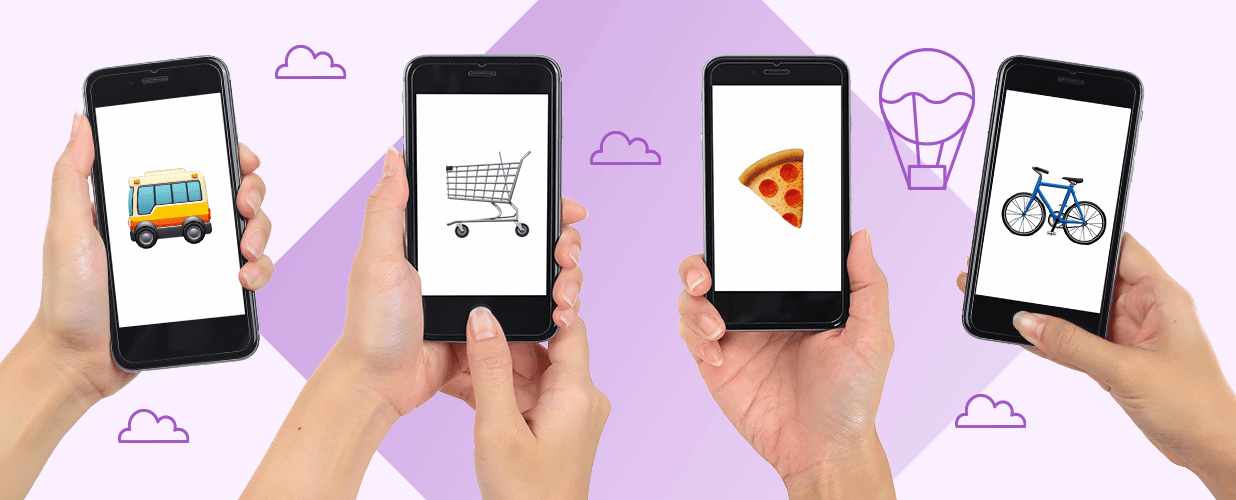 Apps for everyday life
The Todoist app will help you organize your schedule and effectively manage your working time. According to the service's own statements, this task manager simplifies the to-do list for 30 million people worldwide. Reviews of the app are mostly positive.
The Klarna app for online shopping works on the principle of "buy now, pay later." It allows you to split the payment for the goods into equal amounts that must be paid within a month (then you will not have to pay a commission). In general, the reviews for the app are positive, but negative reviews do appear: some users complain of double charging and unsatisfactory customer support.
For shopping in Europe, it is recommended to get a Revolut debit card unless you plan to settle in one country for a long time — then it is better to set up a bank account and install a banking app. For travel, Revolut is sufficient: the plastic card will work almost everywhere in Europe.
The Airbnb/Booking.com apps (rental and sale of real estate), Couchsurfing (free overnight stays and short-term stays with local residents), and Hostelworld (for finding hostels) will help you find affordable housing in Europe. These real estate apps are very popular in Europe with both tourists and locals.
Transport applications
Bolt, Uber, and FREE NOW are competing taxi-hailing apps in Europe. According to the popular review website Trustpilot, Bolt and FREE NOW have a significantly lower reputation than Uber, but reviews in app stores somewhat level the situation. You can choose any taxi app you like the most, or try all three: each of them has both good and bad reviews, so we recommend forming your own opinion.
Bike Share Buddy can help you ride around the city on a bike. The app shows the location of stations where you can rent a bike, as well as the available number of bikes.
BlaBlaCar is a website and app for finding shared rides with drivers across Europe for intercity trips. It's quite simple: you choose the departure and destination points, date of the trip, and a driver who is going the same way. The trip is cheaper than with an official route. When using the service, keep in mind that the driver may unexpectedly cancel the trip, which users often complain about.
If you don't like playing roulette with fellow passengers, use Omio or Rome2rio — apps that help you plan a route by bus, train, or plane, as well as book tickets. However, Trafi, which provides the same services, caused dissatisfaction among customers with the March update of the design, causing the app rating to drop.
TomTom Go Navigation is one of the best apps for navigating cities in the European Union. The accuracy of the maps provided by the developers from the Netherlands is appreciated not only by Apple but also by users themselves. However, there were some issues, and the app sometimes receives low ratings for various reasons, from a wrongly built route to errors in the app when trying to enter coordinates.
If the previous candidate doesn't suit you in some way, try Citymapper. It performs the same function, and customers are more favorable towards it in market reviews, although there are complaints about inaccuracies in the bus schedule and the price of premium subscription.
When you need to get your own vehicle, AutoScout24 and Mobile.de apps can help you buy a car in Europe. These car platforms contain thousands of listings for used and new cars, motorcycles, etc.
Apps for booking an appointment
There is no single medical app used throughout Europe. Each country has its own approaches to organizing online services in the field of medicine. In some places, the initiative to develop an app for providing medical services has been taken by the government, while in others, apps from insurance companies have gained popularity.
In some countries, there are apps for calling emergency services and providing urgent medical care. Based on the statistics of app stores and mass media, we have compiled our own list of medical apps in different European countries:
Germany and France: Doctolib,
UK: NHS App,
Italy: MioDottore/DocPlanner,
Spain: Quironsalud,
Poland: Znany Lekarz/DocPlanner,
Romania: Regina Maria,
Netherlands: Skinvision.
The apps have different functionalities but as a rule each of them allows making a doctor's appointment and store medical test results and vaccination data.
Entertainment apps
Deliveroo, Just Eat, Uber Eats, Glovo, Delivery Club, and GrubHub are the most popular food delivery apps in Europe. Functionally, they are very similar to each other, with differences in the interface design and the list of connected partner restaurants. If you need grocery delivery, use Getir, Flink, or GoPuff. Deutsche Welle named them the largest players in the grocery delivery market in 2022.
The Spotify app allows listening to music and podcasts from anywhere in the world. With a paid subscription, users can not only access an extensive library but also create their playlists, etc. Unfortunately, the app does not support some high-quality audio formats, which some users complain about.
To find new acquaintances, the following apps can help:
Tinder and Badoo are classic dating apps where both friends and future couples meet. If you plan to search seriously, you'll have to pay for the premium versions.
Match and Hinge are apps for finding serious relationships with serious people. Their audience is smaller than that of their competitors, but you won't find any unpleasant offers or frivolous interlocutors here. Hinge also analyzes your friends and friends of friends, selecting those who you might really like.
Hater — perhaps not very popular, but an entertaining app. Matches are not based on common interests but on common dislikes for something. Simply by choosing what you don't like, you can find someone who hates the same things as you.
Money transfer apps
Within the European Union, SEPA transfers are the most popular, allowing you to send money from one country to another with minimal commissions. Providers of such transfers include Paysend, Wise, Western Union, and other payment systems that transfer money from a bank account to a card or from one card to another.
SEPA transfers can also be sent from the bank's personal account. You need to know the recipient's IBAN (International bank account number).
However, for immigrants in Europe, money transfers outside the EU are much more in demand. And here the most favorable conditions are offered by the KoronaPay mobile app:
Sending transfers in euros or national currency,
Instant delivery,
Card2card, card2cash, and transfers from a bank account to a card or in cash,
All currency conversion transfers are WITHOUT COMMISSION,
The application works in almost all countries in Europe, transfers can be sent to 20+ countries,
The interface is available in 13 languages.
To find out all the conditions for using KoronaPay's money transfer service, you can calculate the transfer without entering personal data. Personal data is only required if you decide to actually send a transfer.
In conclusion, in 2023, the use of mobile applications is a routine process for most European citizens, but for migrants, it is also a convenient way to integrate into a new and unfamiliar environment. With the help of applications, it is easier to navigate the country and city, adapt to new conditions, use important services, participate in events, learn, travel, or purchase goods with benefits.
Our blog has many articles about life and work in European countries. Go to the catalog to learn about all the topics we write about.